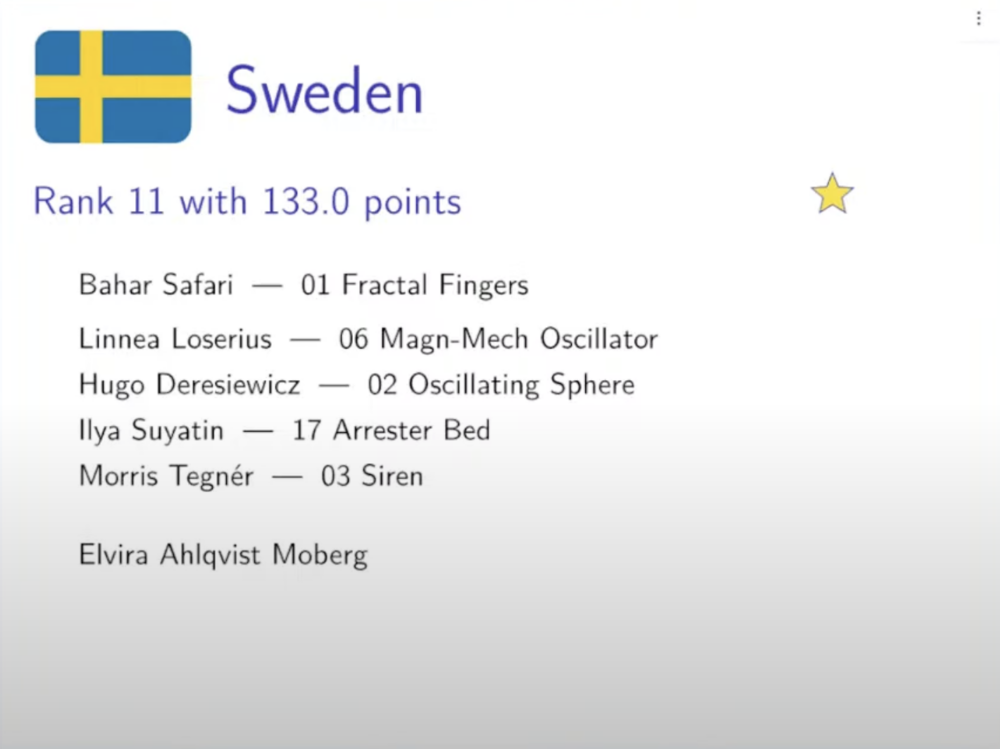 Instead of going to the IYPT final in Pakistan, Sweden participated with a 5 person team (Bahar Safari (Hvitfeldska), Linnéa Loserius (Malmö Borgarskola), Morris Tegnér (Malmö Borgarskola), Hugo Deresiewicz (Norra Real) and Ilya Suyatin (Katedralskolan, Lund)) and three jurors at the OYPT 2023 on the 2th-6th of August.
Even though the fights were all online, three team members (Hugo, Morris and Ilya) actually met up with the teams from Germany and Austria in Lund! Sweden started out strong, being placed 10 out of 18 after round 1, but ended up in 11th place with 133 points (out of a maximum 250) after the full five rounds. This was a good result, just missing a bronze medal and our best result since 2019.
Thanks to all who took part who helped make it a success.