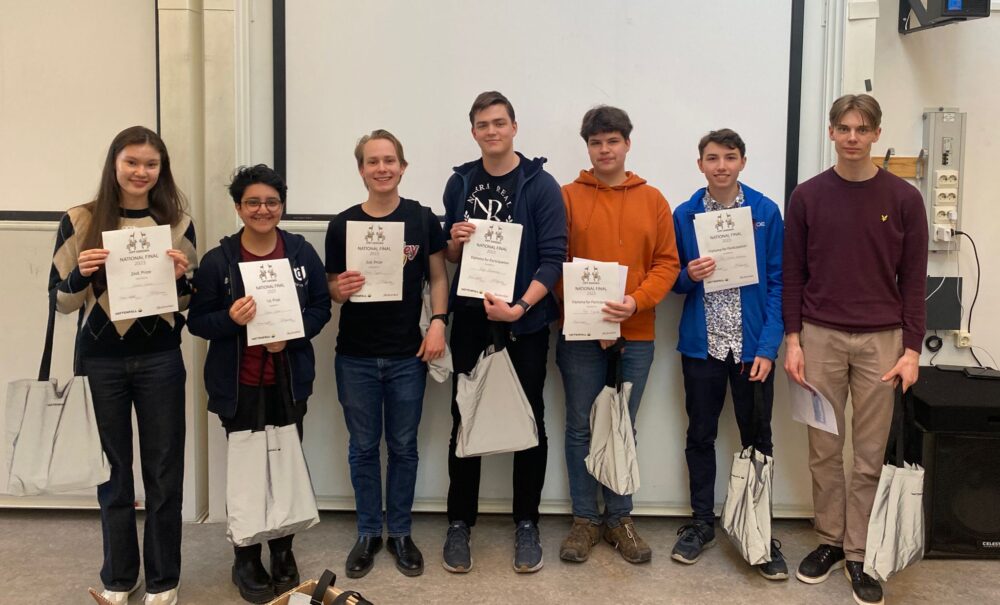 On Saturday, April 1st 2023, 7 students and about 10 physicists from all over the country gathered to decide who is the Swedish champion in IYPT. During the course of the day, the students took turns to present and defend their solution to one of the current IYPT problems and to act as an opponent for another student. The student receives a grade between 1-10 for their presentation and another grade between 1-10 for their opposition. We are happy that so many people wanted to take part as jury members, which made the assessment fairer. Presentation grades are weighted with a factor of 3 and opposition grades are weighted with a factor of 2. The students are ranked and the results are announced on the day.
The results were:
Bahar Safari, Hvitfeldtska Gothenburg
Linnéa Loserius, Malmö Municipal School
Morris Tegnér, Malmö Civic School

As a prize, all the winners received some money and a goodie bag thanks to our sponsors, Vattenfall.
Today's task was also to select a team that will represent Sweden in the Austrian Young Physicists' Tournament on April 13-15 in Leoben, Austria. The team will consist of Bahar Safari, Linnéa Loserius and Hugo Deresiewicz.
Thanks again to all those who took part.